Welcome to Halo Frenchie Doggy Day Care centre Formby. We are a family of dog enthusiasts who's passion for dogs has led to us to create an environment of fun, structure and exercise for your dogs.
You can leave your dog with us from 7am till 5pm, whether you are in work, shopping or just need some space from your pooch. Throughout the day our dogs will socialise with other dogs and have human interaction. They will be walked in Formby nature reserve and in rolling fields throughout Formby, there will also be an agility section where your dog can burn off energy so when you pick them back up they will be ready for bed.
We also offer a range of other services including

DOG DAY CARE & DOG WALKING
We offer a dog walking service that can be tailor made to fit around your busy work or life schedule. Whilst you get on with your day, you can rest assured that your dog is being looked after by professional, patient and caring dog lovers. We can cater for dogs of all shapes and sizes. Your dog will receive the best care and attention and will enjoy interacting with other dogs.

DOG BEHAVIOUR & OBEDIENCE TRAINING
If your dog has any behaviour problems we can help. We believe most behaviour problems are psychological so we aim to change the dogs mind set to alter their behaviour. With small alterations to your dogs routine you can see a big changes to how you dog behaves.




DOG WEDDING DAY SERVICE
Would you like your pet to be part of your special wedding day? Here at Halo Frenchie we can help. We offer a Wedding Day Service where we take care of everything you need to ensure your pet is part of your big day without you having to worry. We will look after your pet before during and after your wedding service. Click the link below for more information.




DOG MICRO CHIPPING
At Halo Frenchie we can provide a dog micro chipping service. Micro chipping your dog provides the best chance of finding you pet if it becomes lost. Collars and tags are useful but they can become detached from your pet whereas micro chipping offers a secure solution.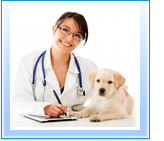 VET TRIPS
If your dog needs to visit the vet for whatever reason we can help you out. We appreciate that finding the time for these often urgent vet visits can be difficult which is why we offer a service where we can take all the hassle out of this for you. At all times your dog will be treated with the best care and attention.
These are just a sample of the types of services we can provide. We can also provide:-
Dog Pregnancy Scanning from £25.00

Dog Ovulation Testing from £25.00

Pet Taxi Service from £10 per hour / 50p per mile
If you would like more information about our services or you would like to book your dog in with us, please call us on 0151 289 2126 or 0745 680 4000

.